In Louis Vuitton Malletier S.A. v. My Other Bag, Inc., [16-241-cv] (December 22, 2016), the Second Circuit affirmed summary judgment for My Other Bag that its parody bag did not infringe or dilute Louis Vuitton's trademark and trade dress rights or infringe its copyrights.
Confused? The Second Circuit Wasn't.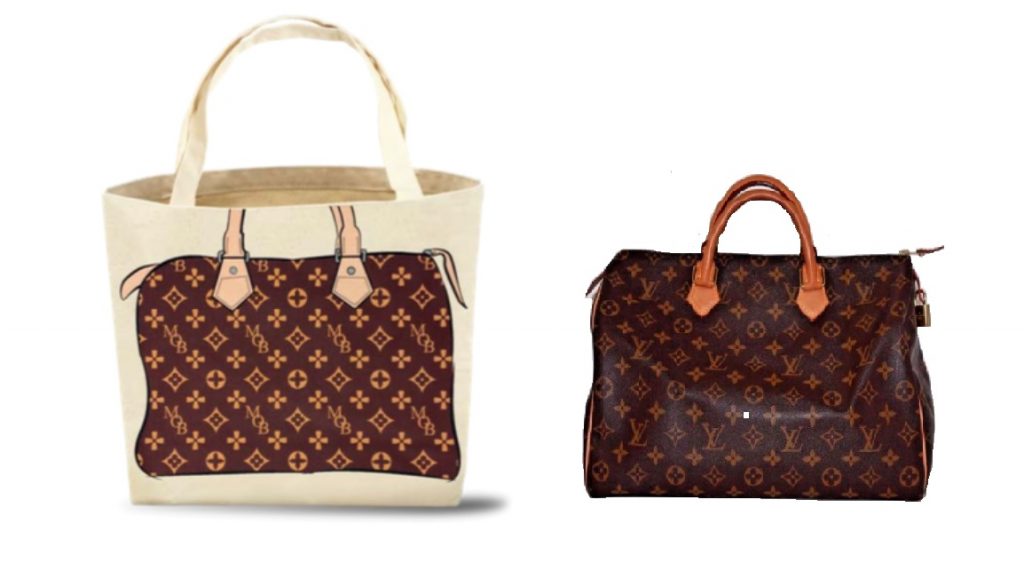 On the issue of infringement the Second Circuit said that whether it reviewed the district court's findings as to each Polaroid factor deferentially or de novo (avoiding deciding which was corrrect),  "we reach the same conclusion."  Obvious differences in MOB's mimicking of LV's mark, the lack of market proximity between the products at issue, and minimal, and unconvincing evidence of consumer confusion compelled a judgment in favor of MOB.
On the issue  on dilution, the Second Circuit observed a parody must convey two simultaneous—and contradictory—messages: that it is the original, but also that it is not the original and is instead a parody.  The Second Circuit found that this is precisely what MOB did: "At the same time that they mimic LV's designs and handbags in a way that is recognizable, they do so as a drawing on a product that is such a conscious departure from LV's image of luxury—in combination with the slogan "My other bag"—as to convey that MOB's tote bags are not LV handbags."
Finally, on the issue of copyright infringement, the Second Circuit found that MOB's parodic use of LV's designs produces a "new expression [and] message" that constitutes a non-infringing transformative use.