On April 18, 2019, Nespresso USA, Inc.. sued Jones Brothers Coffee Company in the United States District Court for the Southern District of New York [Case 1:19-cv-03449], alleging that Jones Brothers is infringing its trademarks and trade dress in selling coffee capsules compatible with Nespresso's coffee machines.
More specifically, Nespresso alleges that Jones Brothers' use of the phrase "Nespresso compatible" on its packing and in is advertising "falsely suggest and/or imply endorsement and/or sponsorship by and/or affiliation with, Nespressso." [Complaint, Para. 15]. However if in fact Jones Brothers' capsules are compatible with Nespresso, that seems like a fact that consumers would want to know, and Jones Brothers should be entitled to tell them. Not surprisingly, there is nothing in the Complaint to suggest how Jones Brothers could otherwise convey this information to consumers,. and it will be interesting to see how the line is drawn between Jones Brothers right to provide information about the use of its products, and Nespresso's right to be protected from competitors confusing its customers.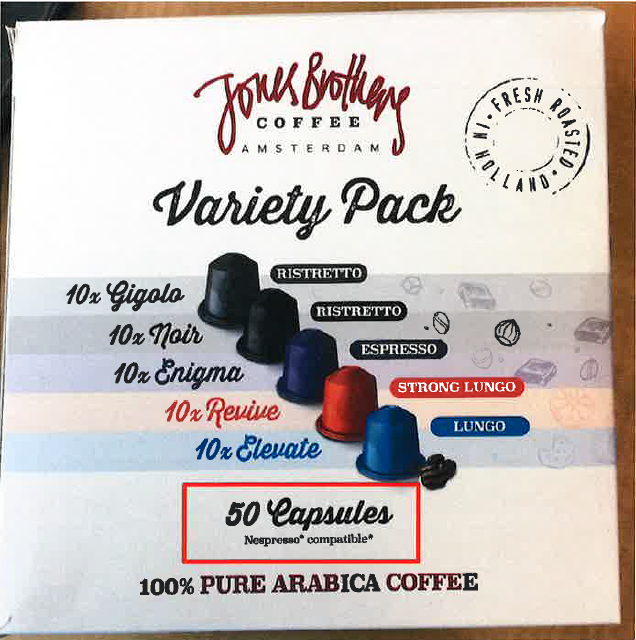 Nespresso also complains about the shape of Jones Brothers' capsules, which it describes as "nearly identical replicas of the Nespresso Trade Dress in size, shape colors and appearance" sown to the "'dimpled' cone shape that is identical to the iconic feature of Nespresso's capsule." [Complaint, 16]. This picture makes Nespresso's point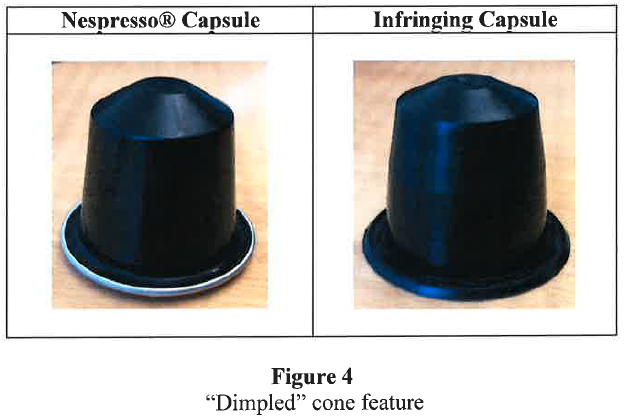 However, this shape is similar to the shape of the capsule that Nestle/Nespresso patented in 1979: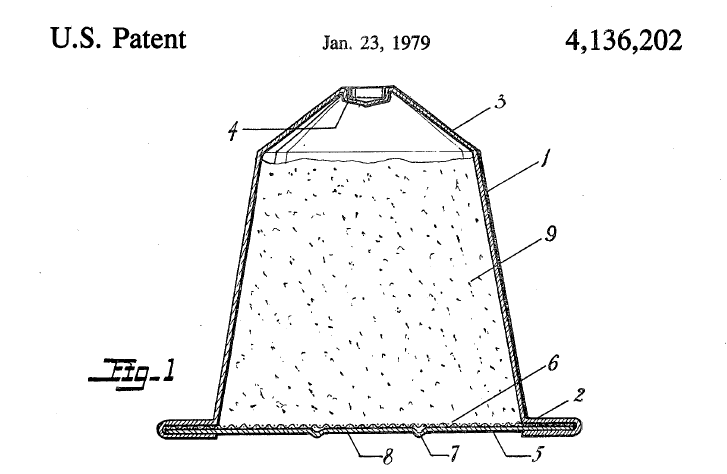 It seems that Jones Brothers would have a right to copy technology from an expired patent, but if Jones Brothers' capsule is really causing actual confusion, should there be a remedy for Nespresso, or should the deal they struck getting the patent be strictly enforced?
This is just the latest instance of balancing intellectual property rights with competition. Intellectual property should never impeded competition, only unfair combination. Where Jones Brothers' conduct falls is now up to the Southern District of New York to decide.