On March 3 Forever 21, Inc. sued Adidas American, Inc. in the Central District of California (2:17-cv-01752) asking for a declaration that its clothing decorated with stripes does not infringe Adidas' trademarks, and suggesting that Adidas is a trademark bully:

Looking at the examples identified by Forever 21 (no doubt carefully chosen), one might sympathize with Forever 21's frustration: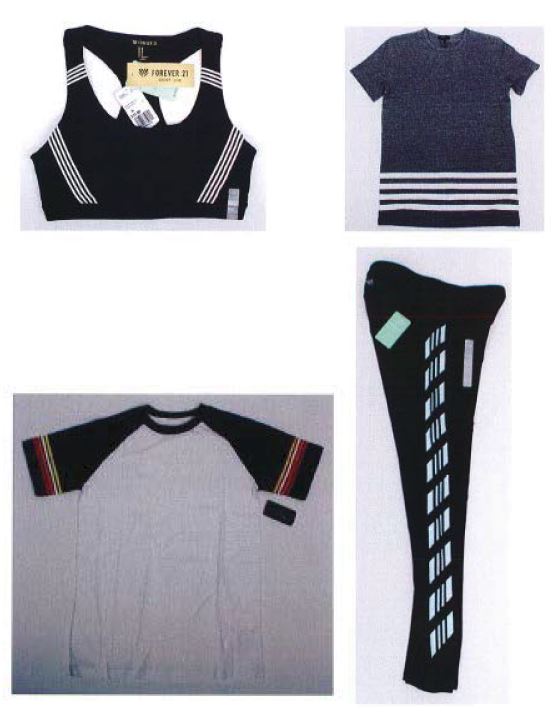 Forever 21 alleges that Adidas has sued clothing and footwear manufacturers who have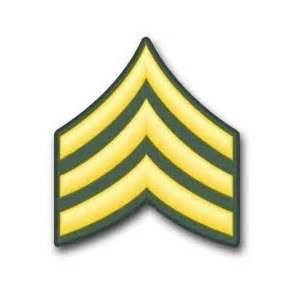 used two stripes, four stripes, stripes with multiple widths and colors, and it has even sued over garments that Adidas is not known for making.  Feeling deprived of the ability to enjoy "an unfettered right to design and sell clothing with ornamental, decorative striped designs" and to the relief of seargants everyone, Forever 21 seeks a declaration that its striped clothing does not infringe any trademark rights owned by Adidas.
Trademark owners often feel compelled, if not required, to pursue any colorable infringement, lest third party uses interfere with the likelihood of confusion or likelihood of dilution analyses when there is a use of more serious concern.  Moreover, there is little protection from the victims of aggressive enforcement.  Sometimes an overly aggressive enforcer will catch the attention of the internet, and be shamed into behaving, but this is not typical.  The courts' application of the Octane Fitness case to trademark cases offers some relief from frivolous claims, but only for those who have the resources to defend the litigation, and this doesn't happy too often, for true bullies rarely pick on someone their own size.
While most infringement defendants probably regard the plaintiff as a bully, the majority of enforcement efforts are driven by a genuine concern about protecting the mark. However there are instances where trademark owners bullying third parties, asserting claims far beyond what their actual rights protect.  There are not many effective remedies when this occurs, but if certain trademark owners are not more careful, the problem may be addressed for example with more robust fair use defenses or other measures that could make enforcement more difficult or less certain.