In Oaklawn Jockety Club, Inc. v. Kentucky_Downs, LLC, [16-5582] (Sixth Circuit April 19, 2017), the Sixth Circuit affirmed a district court dismissal of plaintiff's trademark infringement action because defendant's use of plaintiffs' trademarks in its electronic horse racing games was not likely to cause confusion.  Although the case was designated "NOT RECOMMENDED FOR PUBLICATION," it makes an important point about trademark infringement: defendant must use plaintiff's trademark as a trademark.
The district court found, and the Sixth Circuit agreed, that defendant's marks in its animated video recreations of actual historic horse races, in order to identify the location of the race, was not a trademark use.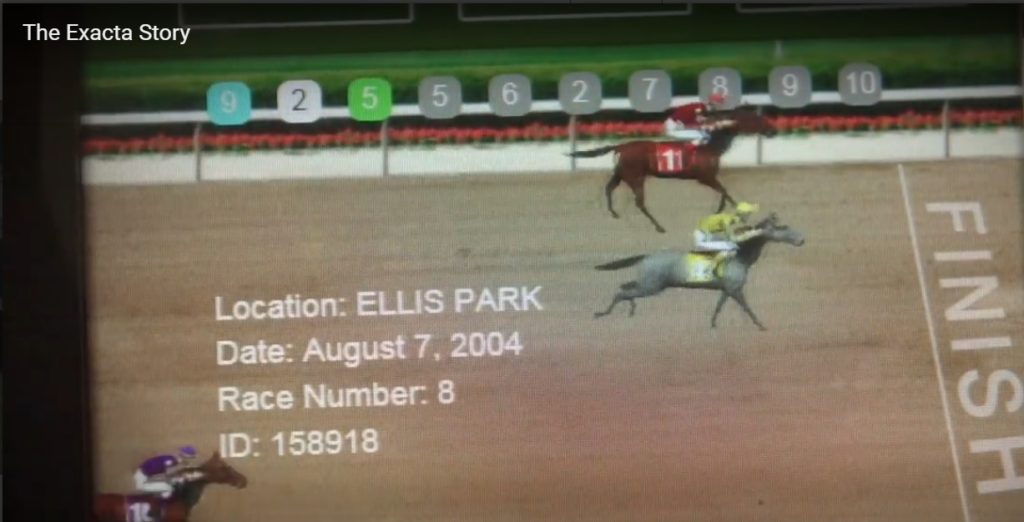 The Sixth Circuit noted that the term "Location" preceding the trademarks sufficiently explains to consumers that the trademarks are being used in a wholly descriptive
manner and does not cause a likelihood of confusion as to the source of the video.  The Sixth Circuit added that the fact that the replay is entirely generic and does not visually depict the plaintiffs' facilities further supports this conclusion.
Because this was a non-trademark use of plaintiffs' trademarks, the Sixth Circuit did not have to reach the question whether the fair-use defense applied.  As the Supreme Court said in Prestonettes, Inc. v. Coty, 264 U.S. 359, 368 (1924). "When the mark is used in a way that does not deceive the public we see no such sanctity in the word as to prevent its being used to tell the truth."