In Quiktrip West, Inc., v. Weigel Stores, Inc.,[2020-1304] (January 7, 2021), the Federal Circuit affirmed the dismissal of Quiktrip's opposition to registration of Weigel's W WEIGEL'S KITCHEN NOW OPEN:

in view of QuikTrip's QT KITCHENS mark: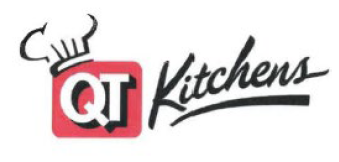 The Board evaluated the likelihood of confusion between the marks by referencing the factors set forth in In re E. I. DuPont de Nemours & Co. It first found that the parties' identical-in-part goods and related services, overlapping trade channels, overlapping classes of customers, and similar conditions of purchase pointed to a likelihood of confusion finding. However, the Board found that the dissimilarity of the marks weighed against a likelihood of confusion. In conducting its similarity analysis, the Board acknowledged that both marks include the word "KITCHEN(S)" but determined that customers would not focus on that word for source identification because it is "at least highly suggestive, if not descriptive.
The Federal Circuit agreed that the Board correctly analyzed the marks as a whole, saying that it is not improper for the Board to determine that, for rational reasons, it should give "more or less weight to a particular feature of the mark" provided that its ultimate conclusion regarding the likelihood of confusion rests on a consideration of the marks in their entireties.  The Federal Circuit said that the Board properly found that, when evaluating the similarity of the marks, it should accord less weight to the shared term KITCHEN(S) because "kitchen" is a "highly suggestive, if not descriptive" word.  The Federal Circuit added that the Board was entitled to afford more weight to the dominant, distinct portions of the mark.